We are professionals to help companies by maintaining their books and records and interfacing with management to help them meet their financial reporting and tax requirements, thereby enabling them to focus on growing their businesses. Companies are under constant pressure to improve their performance and build shareholder value at the same time.
In line with this trend, SystemsCPA serves its clients in order to meet their outsourcing needs for secondary activities such as accounting, payroll, management reporting and others. Our approach to outsourcing is to build a close cooperation with our clients in a flexible way in order to meet their different needs.

---
---
+90 216 352 29 61
Accounting services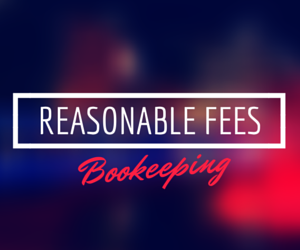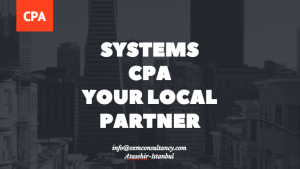 ---
We assist many local and multinational entities from various sectors, with its team of practitioners specialized in different areas.
By providing complete outsourcing of all your accounting functions, we can serve as a member of your organization and assist your business with any accounting related function.
---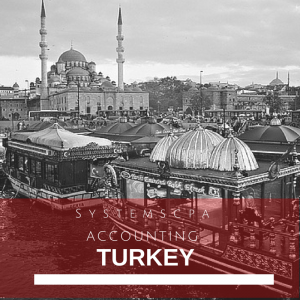 Administrative and Accounting Management
We assist companies of various sizes, in various industries, in all stages of development to maintain their books and records, meet their financial reporting and taxation requirements. The core services we provide are:
Bookkeeping in accordance with Turkish statutory requirements
Management reporting per Corporate reporting guidelines
Assistance on selection of suitable financial software program
Chart of accounts set-up
Services related to fixed assets and inventory (count, recording and reporting)
Budget preparation
To provide temporary staffing for accounting and administrative support
Bookkeeping is carried out using sophisticated multilingual information system, which also enables the processing of data and information useful for management. Management accounts can be generated using customized solutions.
---
Payroll Services
We provide you with a variety of services and features as part of our payroll services. We are aware of the responsibility for both the timeliness and accuracy of all payroll tax computations and filings.
Our comprehensive service includes:
Payroll processing
Identifying payroll related payments
Preparation of social security declarations
Provide computation related to termination of employment (severance and notice liability)
Preparation of documentation for new recruits and resignations or terminations
Calculation of personnel annual income tax rebate
---
Tax Return Preparation Services
In the context of accounting and payroll services, we meet our clients' needs for the taxation requirements. More specifically, we provide the following services:
Preparation of tax returns (incl. Corporation tax, provisional income tax, withholding tax, VAT, stamp tax, etc.)
Filing (presenting of the tax returns to the tax office in person)
Follow up of timely and accurate tax payment
Provide a tax calendar for companies planning activities
---
Corporate Statutory Compliance
In the extent of our outsourcing services, we provide assistance to our clients in the execution of the statutory compliance services within the understanding of a turnkey project and with ultimate care and responsibility.
Our team of professionals can offer either stand-alone or integrated solutions to help companies meet their statutory obligations, as follows:
Incorporation of companies with foreign capital including establishment of liaison offices;
Extending the duration of liaison office permissions
Liquidation formalities for limited company (Ltd), joint stock company (AS) and branches
Change of the articles of association of the companies such as share transfer, capital increase, etc.
Change of the address of companies, branches and liaison offices of foreign entities
Execution of Annual requirements, i.e. General Assembly
Preparation of resolutions for the signature authorities and power of attorneys (POA)
Registration and deregistration with tax and social security administration
Obtaining work and residence permits for expatriate personnel
---
Other Accounting Services
We also provide support for annual audit or review; specifically we provide assistance in the preparation of financial statements for audits, reviews and compilations, hence generating time efficiency to the company by assisting them to be more completely prepared (e.g. books closed, supporting schedules prepared, accounting issues addressed, footnotes drafted) for periodic outside financial statement reviews